Your Business Website and Multiple Office Locations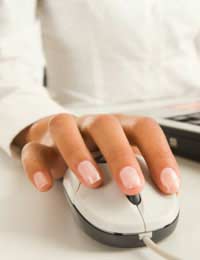 How you organise a website for your business in the UK and its international locations should be carefully planned. The Internet gives your business the chance to reach a global audience, but with multiple office sites, your business has a number of decisions to make about how its presence on the Internet will be built and managed.
If your business will be selling web-based services for instance, you can deliver these services over the Internet from a central location. However, if your business will be selling goods that need to be shipped to a customer, your website will have to reflect this and handle multiple currencies and supply chains that could stretch across several continents. Your website can also be used to give your business an integrated portal that any customer no matter their location can access to buy the goods or services your business sells.
Website Construction
Whether your business already has a website or not, there are a number of factors you must consider when supporting multiple office locations over the Internet:
Will you centralise your shipping centres or use local suppliers to support each office location?
Multiple currencies will have to be supported by your website. Your business can show different currencies of each product or service depending on which locations your website is being viewed from
Will you serve your entire Internet business from one central location, or use mirrored websites in each of the locations you have an office?
When creating content on your website always be aware of the cultural differences your office locations have to take into consideration
As English is not the first language of the vast majority of the world, consider using translation services to convert your business website into different languages
Shipping costs are an important consideration for all the customers of your website. Make it easy and fast to calculate these additional costs
If you are shipping goods from the UK in support of all your office locations, taxes and customs duty may have to be considered
Try not to make your website image heavy as this will make your website slow to load. Many of the office locations you may use for your business will be in countries that may not have high-speed broadband connections to the Internet
Managing Website Locations
When your business has office locations all over the world, managing these offices and their accompanying website can be a daunting task. Luckily you can use technology to make this process efficient. Using programming languages like XML and website construction systems like CSS (Cascading Style Sheets) your business can build one website that will be modified depending on which region accesses the pages on your website. Talk to your website construction service provider about how web pages can be modified in this way.
Website Design
Designing a website for multiple office locations will mean understanding how people navigate online. Often, the culture that a customer is from will have a large impact on how they understand the website navigational components you have used. The Internet now has its own digital language that you must understand and translate into website pages that can be understood by the widest possible audience. Consider the points below when constructing your website that will be accessed by your overseas customers:
Colour
The use of colour must be handled very carefully, and any cultural differences in the perception of colour taken into considerations. Some colours may have very different meanings in another country than they do in the UK.
Navigation
There are universal signs that you can use on your web pages such as left-hand navigation menus or tabbed interfaces. All these are understood by your customers in the UK and in your other office locations. It is no accident that international Internet brands like Amazon keep their site navigation the same across all country locations. Be careful if you intend to use an innovative interface design. Will this be understood by everyone in all your office locations?
Language
We have already seen that translating your website's pages into the language of the visitor is a good idea, but language goes much further than that. You have to decide whether you take onboard the language differences that could exist across your office locations, or you build your website as a universal platform and ignore spelling differences for instance that can exist between the UK and USA.
You might also like...