How to Choose and Use a Freight Forwarder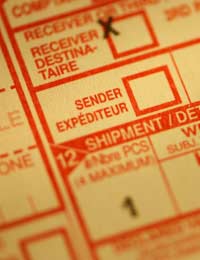 Transporting the goods your business wants to sell to an international market can be a highly complex process. You may have to potentially use several types of transport, deal with customs and any regulations that impact on the type of goods you are transporting.
The services of a freight forwarder can help your international business thrive as these professionals have long experience of dealing with international trade, especially the setting up of new logistical services to enable your business to begin transporting its goods overseas with ease.
What is a Freight Forwarder?
A freight forwarder is often described as a travel agent for transporting goods to international destinations. Their key skills are in their ability to consolidate many separate consignments into one large shipment that have the same destination. Often, a container that a freight forwarder is transporting overseas will include the packages of many businesses. The practical upshot is that your business can save money when transporting goods to an international destination.
Freight forwarders can also be a great source of help and advice if you have a specific query about the transporting of particular goods to specific international locations. Their long experience can be invaluable especially if your business is new to international trading.
Customs clearance, package labelling and international documentation are also part of the services that freight forwarders offer. As with all business services you buy for your enterprise, look closely at the costs of each of the services you want a freight forwarder to supply. Shop around for the best deal as some logistics companies may offer a package deal that includes freight forwarder services as well as transport.
There are many companies offering freight forwarding services. It's always a good idea to look for a service provider that is accredited to the British International Freight Association (BIFA). Their website has information and a directory of freight forwarders you can choose from. You can also call their helpline on: 020 8844 2266.
How Do I Choose the Right Service?
When your business looks for freight forwarder services you will also come across businesses that offer customs broker services. These are not the same. Customs brokers as their name suggests are experts in clearing your international consignments through the customs procedure.
A freight forwarder is first and foremost an expert in the transporting of goods to international destinations. It is important to understand what services a freight forwarder can actually offer your business before you appoint them to handle your international consignments. Some countries especially outside the EU may insist on separate customs clearance, which would mean you'd have to appoint a separate customs agent within that country.
The cost of the services a freight forwarder can provide to your international business will generally be determined by the destination and the type of goods you need transporting. The price you pay will depend on a number of factors including:
The size and weight of the consignments you need transporting
The destination of your packages as this will determine the type of transport that will be required
Some costs are calculated on the value of the items being shipped
The type of contract a freight forwarder will offer. This is usually an annual contract, or a per consignment contract
If dangerous goods need transporting to an international destination
Whether you want the freight forwarder to handle customs clearance
Freight Forwarder Checklist
Use the checklist below to ensure you choose the right freight forwarder services for your business:
Only use reputable freight forwarders that are members of BIFA
Before you contact a freight forwarder look closely at your precise need regarding the size, weight, value and destination of your consignments. This will enable the freight forwarder to give you an accurate quote for their services
Always ask detailed questions about their experience. If your business has special transporting needs such as dangerous goods, does the freight forwarder have experience with these consignments?
As each country has specific transporting and customs regulations, match the countries you will be selling to with a freight forwarder with knowledge of those regions
The services of a freight forwarder can be a great asset to your international business. Building up a good working relationship with your freight forwarder is essential as they can become the cornerstone of your business's international ambitions.
You might also like...