How to Choose the Right Transport for Your Export's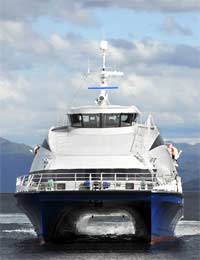 To operate a successful export business choosing the right transport is crucial. Generally the type of products your business sells will determine what kind of transport you will need to organise as part of your enterprises logistics. The service of a freight forwarder can help you choose and then buy a transport service from a carrier.
How to Choose the Right Transport
Moving your products to their overseas destination will mean careful consideration to ensure your consignments arrive intact and on time. You have a choice of four types of transport:
To help you choose the right type of transport to export your products, consider the following questions:
Do your products need special handling?
If your business needs to transport live animals or perishable goods, special transport may be required such as refrigerated lorries or containers. There are strict rules and regulations regarding the movement of live animals. More details are available on the Department for Food and Rural Affairs (Defra) website.
Are your products perishable?
The transport of fresh fruit is a good example here. Speed is clearly important when you export these types of products. Air transport is ideal, whereas sea transport would be far too slow.
What kind of transport can you afford?
The cheapest form of transport to export your products is road, with the most expensive being air transport. Look closely at the transport service you choose to ensure you can still make a good profit when your transport costs are factored into your overall costs.
Do your customer have any special requirements?
Look closely at the customers you are selling your products to. They may have special packaging and transport requirements that you must meet. This of course attracts a cost, so ask your transport service provider to give you a clear indication of any additional costs your business will have to pay for.
What is the transport infrastructure like in the destination country?
Your business can't assume that the transport infrastructure of the countries you will export your products to will be as well developed or maintained as they are in the UK. The service of a freight forwarder comes in very handy in this area as they will have first hand knowledge of the transport systems in the countries you want to sell your products to.
Does your business need to move hazardous goods?
The transport of hazardous products is strictly controlled. You not only have to ensure your business uses the correct packaging and labelling of its goods, but also ensure that the transport that is used meets all safety standards. The NetRegs website has full details on the transport of hazardous products. Additional information is also available on the Department for Transport and Health and Safety Executive websites.
Will your business need to use more than one form of transport?
It is often the case that your products will arrive at their final destination after using several forms of transport. Organising the transshipment of your consignments can be complex. Using the service of a freight forwarder, or logistics company can save you time and money. They are experts at setting up a complete transport route for your products including what type of transport is appropriate in which country destination.
Can your goods be packaging into uniform consignments?
The main form of transport packaging is the container. These come in a wide range of sizes, but they are used in all forms of transport from sea to air. Note that containers for air transport are a special shape that your consignments must take into consideration. To minimise your costs, try and package your export consignments into uniform boxes or crates as these can then be loaded easily into a container for shipment.
You might also like...