Preparing Your Business for International Trade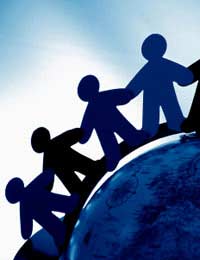 Selling your goods or services overseas can become an important component of your business. Trade with International partners or end customers could become a major source of income for your business. Moving your enterprise into International trade should be approached with all the care and attention you would use when mounting any new project for your company. Entering overseas markets can potentially be a lucrative move by a business.
Are you Ready for International Markets?
Developing a business plan for your overseas selling is absolutely essential. Your plan will be the roadmap you use to guide your enterprise through each stage of becoming an international trader. Your business plan should answer the following questions:
Do you understand the international market you will be entering?
Market research within the market(s) you want to enter is essential. The more you know about the customers within that market the more successful your business will be selling to that sector.
Has your business the financial resources in place to enter a new overseas market?
International trade is expensive especially for smaller enterprises. Ensure you have all the financial arrangements in place before you begin to make firm plans to enter a new overseas market. And always include money as a contingency fund for the inevitable unexpected expenses that will arise.
Have you considered all of the logistical issues your business may face?
Physically moving your goods to another country can be a major exercise, but your initial planning will tell you what type of transport will be best for your business. Take advice from haulage contractors and also freight forwarders as they have long experience of the logistics of international trade.
Do you have a thorough grasp of customs regulations?
Customs regulations are now rigidly enforced by HM Customs & Excise. It is your responsibility to ensure all of the paperwork your shipments will need is in order. This element of your international selling must be right as ultimately you could pay too much tax or duty if your paperwork isn't in order.
Are all the documents and electronic systems you will use to export set up properly?
International trade has been computerised to a high degree with many systems available to your business to help it efficiently move goods within the EU and to other countries. Paper documents still play their part, so ensure your business plans covers all the paperwork and computer systems your business must be familiar with.
Have you applied and been granted any export licenses you may require?
Some goods will require a special license before they can be exported from the UK. All international trade in restricted goods is governed by a license. Check with the BERR to ensure your goods don't need a license before you start your international selling.
Will your goods need to be modified for the new international market?
Often goods that are exported to another country will have to be modified to meet strict safety regulations or to enable a license to be granted enabling your business to sell the goods in a particular territory. Look closely at the investment you would have to make in order to make these changes. Will you still make enough profit?
Finding an Export Market
Market research is essential to discover if your business's goods or services would actually sell in an International market. The money you spend now on this market research will enable you to avoid costly mistakes later. The Passport to Export service operated by UK Trade & Investment (UKTI) can be a great help locating the right international market for your business.
Promotion and Advertising
Entering a new market is never easy for any business. If your enterprise doesn't have a presence in the overseas market at the moment, your brand recognition will be low. Planning how you will promote your goods or services is one of the most important aspects of the business plan you must create. The UKTI's Overseas Market Introduction Service can be a great help linking your business with UKTI offices around the world that have onsite experience your business can draw from.
You might also like...