Risk Management and Overseas Trading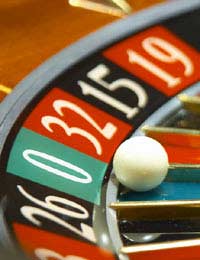 Selling your businesses goods or services overseas has a number of inherent risks that you must plan for. A level of risk is always going to be part of your overseas trading, but you can minimise these risks and ensure you have contingency plans in place to protect your company.
The risks that your enterprise faces cover a number of specific areas of business areas. The main risk factors you must plan for include:
None payment of bills
Whether you are intending to sell direct to overseas customers or to other businesses, the none payment of bills is a risk you must plan to avoid. Checking the creditworthiness of a business overseas can be complex. Also, any unpaid bills may be difficult to claim through the courts overseas.
Transport risks
As soon as your goods leave your warehouse they are at risk. The type of transport you use can also have an impact on the transport risks your company faces when selling goods aboard. Insurance is the key to minimising your risk of loss or damage to your transported goods.
Advertising and promotion
Mounting a promotional campaign in another country can be time consuming and also risky. You must understand the culture that you are selling to as well as practical aspects of advertising such as accurate translation services. Take advice from ad agencies working in the territories you want to sell to. This avoids your company making any cultural or language mistakes in its promotional material.
Currency exchange rates
As you could be selling to many countries the exchange rate back into pounds sterling suddenly becomes a very important aspect of your overseas trading. Your bank can give you advice about using hedging as a way of insuring your company against currency exchange changes that could have an adverse impact on your business's overall income from its overseas sales.
Intellectual property protection
You may have decided to start trading in an overseas market as your business is selling an item that is unique and not available in that country. Protecting your intellectual property then becomes very important. You can register your designs and patent your products to be covered internationally. This can take some time, so you may have to trade without final patent approval being granted. Visit the UK Intellectual Property Office for more information.
Trade barriers and quotas
If you intend to start selling overseas to a country within the EU, you won't have any issues with trade barriers as the EU is deemed one trading area. However, if you want to start trading outside of the EU, your company may have to contend with quotas. Check that the county you want to sell to doesn't have any trade embargoes that could affect your business.
Political changes
Some of the countries of the world simply don't have the stable political structures your company is used to within the UK. If you intend to move into an overseas market, look closely at the political makeup of the country itself. Look at the history of its government and that the future could hold as this could have a massive impact on your company's ability to trade there.
Climate change
No business that is trading overseas can ignore the impact of climate change. Transportation can be effected with adverse weather conditions. Ensure your country research takes into consideration the current and potential climate changes that could take place. How could this impact on your business's ability to ship and sell its goods overseas?
Risk Management Insurance
As with most risks within your company you can buy insurance to protect some aspects of your overseas trading. You can protect your business from fluctuations in the exchange rate of currencies. There are also other specific types of insurance you could use to protect your overseas selling. These include:
Partnership with a credit insurer
This is a specific insurance product your business can buy. It is not off-the-shelf but is tailored to each of your export activities.
Export Credits Guarantee Department (ECGD)
The ECGD is one example of how an insurance policy could be created just for one export transaction. If you are selling to another business, and the value of the contract is very high, you can design insurance to cover any potential losses your company might suffer if the deal fell through or was derailed by an unforeseen event.
Managed credit insurance cover
Smaller businesses that want to move into overseas selling can use this form of insurance to protect themselves against loss. The service is completely managed and covers credit checking to debt collection. Suppliers of these services can be found on the British Insurers website.
The key to managing your risk when entering overseas markets is to research the country, market, consumers and business sectors as thoroughly as you can. The more detailed knowledge you have about the country you want to try selling to the better your company will be able to manage its risks. Insurance can help a great deal with protecting your company, but ultimately trading overseas is risky. But if your business takes a calculated risk based on sound market research, your company's exposure to damaging risks can be minimised.
You might also like...