Writing Payment Terms and Conditions for Overseas Trade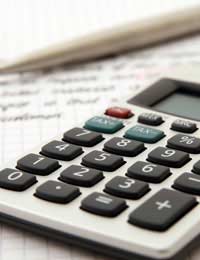 The prompt payment of invoices raised by your overseas office depends largely on how detailed, yet concise and unambiguous your trading terms and conditions are. Even before you issue your overseas office's first invoice, you should develop your terms and conditions for your overseas enterprise based on your existing UK terms and conditions.
Payment can be severely delayed because of misunderstandings regarding the agreed terms of a sale. Factors like different currencies, language and the specific business culture of the country your overseas office is based in, all need to be taken into consideration.
Terms and Conditions
Trading successfully overseas will mean your business has to understand the business differences of the country your office is based within. Language differences are only the tip of the iceberg when it comes to writing terms and conditions that not only allow your business to get payment on time, they should also enable your enterprise to comply with any local or national regulations. Use the guidelines below to ensure your terms and conditions allow your overseas business to trade profitably:
Think about language
It is possible to have your terms and conditions only in English, but it is a requirement when dealing with some European countries to have all the paperwork that accompanies your consignments to their countries to also be in their native language. Even if this isn't a requirement, your overseas office may find that translating your terms and conditions into different languages allow your business to operate more efficiently and get payment much faster.
Payment terms
Your terms of payment should be clearly indicated. This includes any penalty for late payment, and any discount that you can offer for early settlement. Your payment terms are the most important component of your terms and conditions. Double-check that these are correct and that they are inline with what your overseas customers expect.
Delivery and other costs
Additional costs are often the source of disputes between businesses. This is simply because these additional costs were not made clear in the terms and conditions before the deal was finalised. Ensure your customers are fully aware of all the cost linked to their order.
Credit limits and Quotations
As it is likely that your overseas office will have to extend credit to its customers, it is vitally important that these credit terms are clearly understood by all parties. Recovering any late payment will be dependent on the clear explanation of the credit limit you have set for your customers, and why your quotation is different from the actual value of the invoice you have submitted for payment.
Payment Methods
Your overseas office should also make it clear how your business would like to be paid. Electronic payment are favourable as they are fast and have the least amount of costs attached to them. However, your overseas office should investigate which payment methods are favoured by its clients as these could be different than those you are used to in the UK.
Ensuring your terms and conditions are not only clear and concise, but are also fully understood by the customers using your overseas office is crucial. To avoid disputes you should take legal and financial advice from business consultants in the country your business will be trading within. A clear understanding how business is done, and what terms and conditions are expected is a key component of a profitable overseas enterprise.
You might also like...