Using Virtual Office Technology in Multiple Office Locations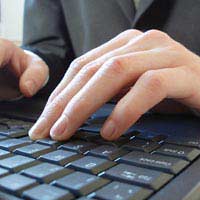 When you open an office overseas, you also need to install technology to help you operate that office profitably. With fast broadband connections to the Internet now almost ubiquitous, your business can use virtual office technology.
The dominance of installed office applications like the Microsoft Office suit of software are now being challenged by Internet based applications that have similar features. For your overseas office using email, accessing website, writing documents and using spreadsheets these tasks can all now be done online for a fraction of the cost of traditionally installed applications. Your business simply accesses these programs via any Internet browser.
Working Online
Using virtual office technology to help you run your overseas office is cost effective and fast to set-up. Systems offered by Google for instance enable your business to use email (Gmail) and a word processor and spreadsheet application called Google Docs. Also available is Google Calendar that interfaces with the same technology that Gmail uses to give you a complete email and scheduling application completely online. A recent move to offer their Office suite on a subscription basis, and also with the launch of OfficeOnline, Microsoft are still a player in the burgeoning online applications market.
Virtual office technology is also a powerful way for you and your staff to work together no matter their physical location. For a business with multiple office locations around the world, this technology is a godsend. Online applications that you could use to create your own virtual technology office include: Backpackit, Basecamp, Writeboard and Ta-da List that all come from one innovative company that is placing a number of desktop utilities online.
In addition, online technology can also enable your business to use the Internet as a business tool. Online accounting has recently developed into a market in its own right with applications including: FreeAgent, Simple Invoices, Cashboard, SimplyBill and FreshBooks. Document management has also recently moved onto the Internet with the launch of Adobe's PDF management website. Moving masses of data online is clearly possible, but backing up that data then becomes a commercial imperative. And of course this can now be handled online via services like PerfectBackup.
Security and Your Virtual Office
Using any of these virtual office applications can be done from your office, but their real power makes itself felt when you realise that anyone in your business can use this online technology on the move. Many businesses now have highly mobile workforces that are spending fewer hours in a central office. Using this virtual online office technology is attractive as massive cost savings can be made. However, your business must think carefully about security when using these online systems for business critical processes, or to handle sensitive data.
The VPN or Virtual Private Network is how your business can ensure that all the data it is moving around over the Internet is secure. As the system uses strong encryption, when data is moving over the Internet it cannot easily be intercepted and read. Think of your VPN as an extension of the Intranet that you may have in your business.
Anyone can log on and use the network that could stretch across continents. Many of the mobile phone suppliers have VPN services that your business can use. As you are using Internet technology as the basis for your network, the geographical location of your offices or members of staff is irrelevant as long as they can connect to the Internet.
Increasingly, businesses are looking at the Internet as a tool to enable them to integrate their businesses together. With potentially several overseas offices, using Internet technology to allow you and your staff to work together can bring significant cost savings. Always test all the online applications carefully before rolling these out across your offices. It is vitally important that your online systems are robust and secure especially when using them with your business's mission critical systems.
You might also like...