Using the New Computerised Transit System (NCTS)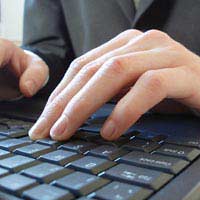 Transporting goods between European Union (EU) Member States is called Community Transit. Each export of goods to another EU country should be accompanied by a customs declaration to ensure that all customs and excise taxes are paid. Since 2005, an electronic system called New Computerised Transit System (NCTS) has been in operation to enable your business to set-up its customs declarations quickly and efficiently. NCTS replaces the paper system that consisted of forms T1, T2 and TF2. These forms can still be used, but only when NCTS is not available.
How to Setup NCTS
To start using the NCTS system in your export business you must first open an account. As the NCTS system is a Government service, you can use the Government Gateway to apply for one of two types of NCTS access. The first is Peer users with the second being Assistants users.
The former should be the main person that deals with the customs declaration for your exports. The second type of user as their name suggests are NCTS Assistants. Assistants don't have the same high level access to the NCTS system that Peer users have. The HMRC website has more details about how to use the Government Gateway to open an account on the NCTS system. Once enrolled, you have to move through a four stage process to open your NCTS account:
Registration
This enables your business to open an account on the Government Gateway
Enrolment
The next stage is to request the Government service you want to use
Activation
This enables your business to register account holders (Peers or Assistants) to use the service
Launch
You have to ensure that the Guarantee Reference Number (GRN) and Access Codes are registered with the NCTS helpdesk. These will be sent to you when you begin your registration on the system. You can reach the NCTS Helpdesk on: 01255 244 709.
How to Use NCTS
NCTS works by enabling your company to send and receive electronic messages via the Internet. Your messages relate to the consignments you are transporting to another EU Member State. To be able to use NCTS your business must have computer systems that are compatible. You must also have a printer to print out your TAD (Transit Accompanying Document) forms. Your printer must also be capable of printing barcodes to the ISO code 128 standard, not EAN 128. Full guidance on these systems is available from the HM Revenue & Customs (HMRC) website,
Your business can use the NCTS system using two message systems:
The Web Channel
This is an ideal system for smaller businesses that only need to set-up relatively few customs declarations via the NCTS system to cover their exports. Note that the Web Channel can only have 99 items attached to any one customs declaration. There is no automation of the system, so you have to enter the details of each export you are transporting to your customers. You will need your business's TURN (Traders Unique Reference Number) to use this system. Most standard computers can use the Web Channel as it is simply a website hosted on the HMRC website.
EDIFACT
To use the EDIFACT system your business will either have to purchase or develop its own software that can send and receive e-mail messages with attachments, or within the body of your e-mail messages. Up to 999 items can be entered per declaration using this system. More information about developing your own software can be obtained from the Software Development Support Team that you can call on: 01274 534666.
NCTS is closely related to the community and common transit of goods that your business is transporting across EU Member States. Note that the NCTS system can also be used if your business will export goods to the countries that currently make up the European Free Trade Association (EFTA) region. These include: Iceland, Liechtenstein, Switzerland and Norway. For mot smaller businesses the Web Channel is more than adequate to allow you to meet your NCTS responsibilities.
You might also like...