Using the Postal Service for Exporting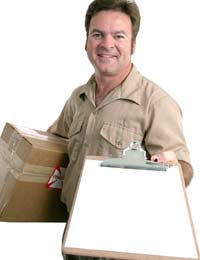 Exporting goods overseas can be completed by using the UK's postal service or any of the courier services that now exist. If your business needs to export small numbers of items of low value on an occasional basis, the postal systems is a simple means to begin exporting. Generally speaking your business will be free from customs duty and can keep shipping costs low as in most cases a fixed shipping cost is available.
Using the Royal Mail
Your local post office can be used to export goods that are easily packaged and are within the current weight restrictions. If your business wants to export goods to any of the current 27 Member States of the European Union (EU) no customs declaration will be needed.
If your export destination is outside of the EU a customs declaration will need to be completed. A customs declaration will also have to be completed if your business will export to any of these countries: Channel Islands (Jersey, Guernsey, Alderney, Herm and Sark), Andorra, Canary Islands, Gibraltar, San Marino, Vatican City State.
Documents for Postal Exports
Sending samples of your business's goods can usually be done through the normal postal system. However, when you begin to use postal services on a more commercial basis, you must complete the required customs form with the commodity code that relates to the goods you using the post to export. The form links to the World Customs Organisation WCOHS Harmonised System that governs export and international trade.
Postal Exports and Customs
Every type of goods that can be exported has a corresponding commodity code that is listed in the Tariff. The Tariff is an international system that governs the description of every type of goods you can export. The customs form you will complete for your postal exports will have a space for a Tariff code. If you don't already know the code of your goods you can use an automated system on the Business Link website to obtain a commodity code. HMRC also have extensive help on their website. Also available is the Tariff Classification Service Enquiry Line on: 01702 366 077.
Each of your packages will have to pass through customs before it leaves the UK. If you miss off any of the information on your customs form, or don't provide full details of the goods enclosed in your package on the invoice that should be attached to the front of your consignments, this could cause a delay in your packages leaving the UK.
Postal Exports and Duty
If your business is registered for VAT and you are about to export goods to another EU Member State you should not have to make any direct payment of duty. You must, however, ensure you can provide a Certificate of Posting (form C&E 132) that your post office branch should be able to provide you with. Make sure this is date stamped. All international posting ought to be covered with a Certificate of Posting to document when the consignments was sent.
Sending parcels to an international destination will require your business to complete a declaration called a despatch pack. This is either a paper form, or can be completed online. Whichever system you use, be aware that:
Each parcel must have a fully completed customs form. Each individual parcel may be inspected by a customs official at the port of exit.
The weight, value, quantity and a full description of the goods the parcel contains should be included.
At your post office ensure you are given a copy of the completed despatch pack along with a Certificate of Posting. The documents contain a unique consignment number. Keep this paperwork as proof of despatch. If your parcel fails to arrive at its destination, you can make a clam from the Post Office.
Note that if your international export business will include shipping goods to Jersey, the Jersey Goods and Services Tax (GST) may be payable. A completed customs declaration form CN22 (for goods under £270) or CN23 (for goods over £270) must accompany all of your export consignments.
Using Courier Services
The fast courier services provided by companies like FedEx and UPS offer an efficient export system for your international trade. It is vitally important to look closely at the documentary paperwork (whether paper copies or electronic) that the courier you want to use is currently utilising. To satisfy customs of proof of posting your courier's systems must be able to show this information if it is requested by a customs official.
Export Licences
International trade via the postal or courier systems is governed by legislation that includes export licences. The Department for Business, Enterprise and Regulatory Reform (BERR) handles all export licence applications. It is crucial that you check if the goods you want to export require an export licence.
You might also like...