How to Use an International Trade Adviser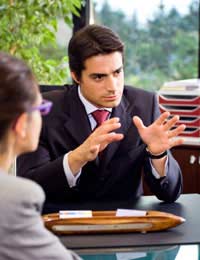 International trade is not something that any business should contemplate without adequate and detailed planning. Whether you want to move your enterprise into an overseas market for the first time, or move into new markets as part of your existing international trade, using a trade adviser is a sensible option. Available through your local Enterprise Agency, Chamber of Commerce and national organisations like UK Trade and Investment, the detailed knowledge that is available can ensure you make few mistakes when entering an international market for the first time.
What Help is Available?
Help is available to support every facet of your international trade ambitions. A trade adviser can offer help and advice in a number of key areas that include:
Country profiling
Successful international trade depends on your business having a thorough understanding of the county you will be exporting to. Trade advisers are often based in specific countries and have an intimate knowledge of the markets within their region.
Trade partners
Often, strategic partnerships with businesses in the country you want to begin international trade with can make the whole process much easier and reduce overall costs. A trade adviser can introduce your business to potential new partners.
Regulation and legislation
Operating in a foreign country means your business has to be intimately aware of the regulations that impact on the goods or services you will be selling. The on site knowledge of a trade adviser can be invaluable to ensure your international business operates on the right side of national laws and regulations.
Culture and market
Appreciating the specific culture of the countries you want to export to will mean getting to know your market and the profile of the consumers it consists of. A trade adviser has often spent many years in the country they are based in. This detailed knowledge of your potential customer base is invaluable to ensure the success of your international trade.
Dispute resolution
When things do go wrong with the overseas arm of your business it can be difficult to resolve issues from your base in the UK. Having a representative in the country where the dispute is taking place can be a huge advantage. Your trade adviser is ideally placed to help your business through the dispute and on to a resolution that both parties are happy with.
Using an Adviser Checklist
Before you start to look for an international trade adviser it's a good idea to think through what you expect from them and also ask yourself if your business is ready to export. Use the checklist below to help your business make the most of a trade adviser:
Country and market
Before you hire a trade adviser it is vital that you do your homework. Ask yourself what country and market you want to enter via your international arm. The more focused you can be on which market you want to enter, the more helpful your trade adviser will be.
Experience and contact
Just as with any consulting services you buy for your business, query the qualifications and experience of the trade adviser you have been put into contact with. Try and speak with their other clients for a first-hand recommendation.
Costs and fees
Some of the international trade advisers you will be put in contact with will offer a sliding scale of help and advice with an accompanying fee schedule. Ensure you are fully aware of what your adviser will be charging you for the services they are providing.
Contracts and service level agreements
If a fee is involved for the work that your international trade adviser will be carrying out for your business, drawing up a contract will protect your enterprise from any unforeseen costs. The service level agreement will also ensure both parties know what is expected of them.
An international trade adviser can be your business's eyes and ears in the overseas market you want to enter. Having a representative in the country you want to sell to offers a huge advantage. But as with any service you buy for your business, ensure you understand what your adviser will be doing for your company, how much authority they have to speak for your business, and what their services will cost.
You might also like...