Researching a New Overseas Market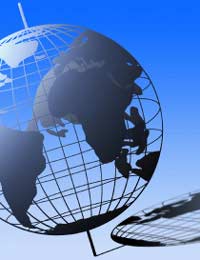 Moving your business into a new overseas market for the first time can be a daunting prospect. One way of reducing the risks that your business will face is to carry out detailed research in to the market you will be selling to. The more information you have about the market and the profile of the consumers that make up that market the better prepared your business will be to successfully sell your goods or services overseas.
Carrying out detailed research into your overseas market gives you business a number of key advantages that include:
A clear profile of the consumers that will buy your products or services
An understanding of the culture that your customers are a part of
What motivates your customers to buy
How advertising and promotion should be handled when selling your products
The size of the potential market
If the required return on your investment would be available
What price point your goods or services should be sold for
A clear indication of the competitors your business will have to face in the newoverseas market
How to Analyse a New Market
There are several methods you can use to analyse the overseas market you will be selling your goods or services to. Some of the techniques your business can use include:
Desk Research
There is masses of published research that you can draw on to develop a profile of the market you will be selling to. Sources include: Datamonitor, Economist Intelligence Unit and Euromonitor. Desk research should start with your local Enterprise Agency. They will have country profiles and insight into particular sectors within a wide range of overseas markets. UK Trade and Investment also have detailed country profiles you can access via their website.
Trade visits
Often, you can't thoroughly understand a country and market you want start selling to unless you have visited this in person. Attending trade shows can give you a snapshot of how a particular market sector is performing. You can meet exhibitors and get first hand knowledge of the overseas market you want your business to enter. The foreign embassy in the country you want to export to can help you locate and set-up a trade show visit.
Commissioning new research
If you have a very specialised product to sell overseas, there may not be any published market research you can drawn on. In this situation commission bespoke research may be your only option. Moving into a new overseas market without doing any research is not recommended.
Your local Enterprise Agency can help you locate a market research company in your target country to carry out the research on your behalf. The Market Research Society are also a good source of help and advice. Ensure you look closely at the costs involved and always get a contract or service level agreement.
Analysing market research
Faced with what could be masses of information you have gathered about your new potential overseas market, you now need to make sense of the data and draw some conclusions. When you are analysing market research data ask yourself these questions:
Is the data you have gathered up-to-date?
Does the data answer specific questions about your overseas market, or is it too generalised?
Is the data of enough detail to make commercial decisions about whether to enter a new overseas market?
Does the market research accurately profile the sector and customer you want to sell to?
Overseas Trade Adviser
UK Trade and Investment have representatives in over 100 countries world wide that you can draw on for help and advice when researching a new overseas market. As the advisers are actually based in the countries themselves, they have an intimate knowledge of the markets within that country. They can provide you with detailed answers to very specific questions you may need answering about a potential overseas market before you take further steps to develop your plans to start selling to those consumers.
You might also like...