Using Trade Control and Expert System (TRACES)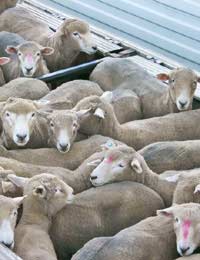 If your business will be exporting animals or certain animal products, your trade will be governed by the TRACES (Trade Control and Expert System) that tracks all overseas movements of animals or animal products. As an electronic system, it is designed to enable your business to trade internationally by generating all the documents your consignments must have, and sending these to the appropriate overseas authorities. The trade in animals and animal based products is strictly controlled. It is important to have the correct paperwork assigned to your overseas shipments to avoid costly delays.
Note that in addition to using the TRACES system your business may also have to provide official veterinary certificates to support the movement of animal based goods from within or outside of the EU (European Union). The health certificate you would have to provide is called the Intra Trade Animal Health Certificates (ITAHCs).
These certificates are issued by your local AHDO (Animal Health Divisional Office). The Department for Environment, Food and Rural Affairs (Defra) website has more details about these certificates and contact details for your local AHDO office. Lastly, your consignments may also need a CVED or Common Veterinary Entry Document. The Defra website has more details.
What is TRACES?
TRACES is an electronic system your business must use to inform the Border Inspection Posts that you consignment will pass through has all their appropriate documents to allow them to travel. The types of animal or animal products that must be tracked through TRACES include:
Poultry
Live animals such as cattle or sheep
Primates
Germplasm such as ova or animal embryos
Cats or dogs (but not those animals that are covered by PETS the pet travel scheme)
Setting up your TRACES AccountWhen you register your business to use the TRACES system you must make it clear whether you will be trading with other EU countries, or will be importing from none EU countries that you will see referred to as Third Countries. Contact your local AHDO office as your business may have to make several registrations for multiple offices if your business is spread over several sites. The Defra website has detailed information about how to register to trade using the TRACES system that is completely free to use.
How to Use TRACES
If you trade with any none EU countries all of your overseas consignments must be supported with a TRACES declaration. The declaration itself is part 1 of the CVED form that you consequently submit via the TRACES system. Once your TRACES submission has been processed, you will have a CVED reference number that you must make available to any customs or border inspectors if requested.
Any overseas trade that will mean exporting to a none EU country use a different system called CENTAUR (Certification of Exports, Notification of Trade and Assessment of Underlying Risk). The Defra website has more information about this system.
Note that any health certificates that are issued by countries outside of the EU cannot be used with the TRACES system. In these cases the actual paper documents would have to be sent or accompany the consignments you are exporting. This is so the customs or border inspection officers can verify that you have complied with all the relevant health regulations with your goods.
It is very important that you have a full set of documents either in hard-copy form, or logged onto the TRACES system before your consignments arrive at a port of entry. If you consignments are not fully supported with the correct documents, they will be rejected, which could mean you have to destroy the goods or return them to the country they came from.
You might also like...