Recruiting Staff for Your New Office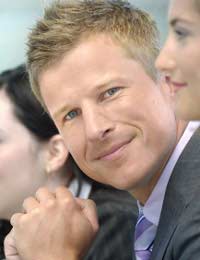 Locating premises is the first stage of establishing an overseas office. You now need to locate high calibre people to staff your office. Recruiting in the UK can be an expensive and time consuming task, attempting to do this on a different continent can be twice as difficult. This is where a recruitment agency can come in very handy indeed. They can provide all the inside knowledge your business will need to locate and hire the staff you need.
The Recruiting Process
The recruitment process for your overseas office may require that you put a great deal of trust in the agency that you have hired to help locate the staff you need. Onsite face-to-face interviews with potential staff may not be financially feasible. To minimise your business's risks you should brief your recruitment agents thoroughly to ensure they clearly understand the profile of the staff you need to hire.
Also, technology can now be a great help with the potential to have video links to your overseas office to hold virtual interviews. But this is no replacement for physical contact with prospective employees. It is still best to have your agent conduct interviews on your behalf if you can't be present yourself.
Avoiding Discrimination
The employment process in the UK and overseas is now set-up to avoid any person from being discriminated against when apply for any vacancy. It is important that your business approaches its overseas recruitment process to ensure it complies with all current discrimination laws in the country your office will be based. Always take legal advice if you are unsure of your legal standing in this area.
Hiring Older Workers
Older people may not be your first though for new staff members, but they can be a huge untapped resource. Your overseas office will need not only qualified staff to operate it efficiently, it will also need staff that understand the market your business is in. The recruitment of staff onsite for your overseas office that are part of the older generation are an asset your business should explore. Often, these members of staff prove to be the most productive and can give a tangible boost to your overseas operations.
Freelancers and Contractors
If the scale of your overseas office will be quite small, taking on full-time staff may not be economically viable. Using freelance or contract staff can be a useful option. Your overseas office can just hire the staff it needs, when it needs them and avoid the sometimes complex employment systems your overseas office would have to put in place. Organisations like UK Trade & Industry and the British Chamber of Commerce can assist you to find freelance or contract workers overseas.
Recruitment Checklist
Hiring the right staff for your overseas office is vitally important to get right. Use the checklist below to ensure you find the right people for your business:
Clearly define the role you are recruiting for. The job description should be as comprehensive as you can make it.
Hire a recruitment agency in the country your overseas office will be based in. They have intimate knowledge of the labour market in their region.
Double-check regulations and legislation. There may be special regulations you must comply with when hiring staff for your office. Ensure you always follow the letter of the law to avoid potential law suits at a later date.
Recruitment for your overseas office can seem like a complex process. If you hire a reputable recruitment agency they can make the whole process less painful and can also reduce your overall costs. Try and spend as much time on hiring staff for your overseas office as you would at home. This time is well spent as your office will then have the right staff to help make your overseas operations a profitable success.
You might also like...