The Basic Documents for Overseas Trade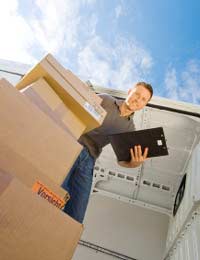 Moving goods overseas will potentially mean using a number of different means of transport. To ensure your goods reach their correct destination, they must be accompanied by the correct documents. Spending some time ensuring all of your trade consignments have their full complement of documents will mean they will avoid unnecessary delays at borders and frontiers. The main documents your trade consignments must have include:
Standard Shipping Note (SSN)
In most cases your consignments will require a fully completed SSN. Overseas trade relies on comprehensive documents to track the millions of packages that move across the world each year. You can see more detailed information about the SSN on the SITPRO website. Note that if your business will trade dangerous goods to overseas customers, the SSN must be replaced with the DNG or Dangerous Goods Note.
Single Administrative Document (SAD)
As you transport your goods across national borders, customs officials will need to see comprehensive information about the goods entering their countries. The SAD that is also often known as form C88, gives customs information about your consignments. The SAD must contain the Commodity Code of the goods your transport contains. This is so any customs or excise duty can be calculated and collected. Consult the Tariff for more information.
Export Cargo Shipping Instruction (ECSI)
When using a freight forwarder to help with your overseas transport, an ECSI is often used to give detailed information about the consignments they are handling. A correct ECSI is vitally important as freight forwarders usually consolidate smaller consignments together into on container for transport. The ECSI is used to identify your consignments amongst the many in the container.
Bill of Lading
Often associated with sea transport, but can also be used in association with other forms of transport as well, Bills of Lading give details about the commercial contract that your business has with the company carrying your goods. Freight forwarders usually take care of this document as part of their services. Further details are available on the SITPRO website.
Sea Waybill and Air Waybill
These documents are similar to the Bill of Lading but with one distinct difference. The Bill of Lading usually moves the responsibility regarding the safety of the goods to the company providing the transport. This is called the 'title of the goods'. With Sea and Air Waybills no such title moves to the carrier.
Certificate of Conformity
If you are importing fresh fruit, vegetables or nuts into the UK from any country outside of the EU, all of your consignments must travel with a valid Certificate of Conformity. This states that your goods are free from disease and infestation. Note that if your business will transport any goods into the UK that have an organic component, you may need a Certificate of Origin and/or a phytosanitary certificate as well. Department for Environment, Food and Rural Affairs (Defra) can provide you will all the information you need about these certificates.
CIM Note
Usually associated with rail transport, this document shows that the rail transport company has received your consignments and has agreed to transport them to your overseas customer. Note that as above, the CIM is not a title of goods.
Freight Forwarders' Certificate of Receipt (FCR)
This relatively new document is now being used by most freight forwarders. The document is very useful if your consignments will use many forms of transport (usually referred to as intermodal) to reach their destination. The FCR gives concise details of the consignments route and is a way for the freight forwarder to acknowledge that they have agreed to transport your goods under the conditions your business has laid down.
The FCR is not negotiable, so ensure its details are accurate before you release your goods for transport. Note that FCRs are ideal for intermodal journeys. You should use the Forwarders' Certificate of Transport (FCT) if only one mode of transport will be needed to deliver your goods to their destination. FCTs are negotiable with your freight forwarder.
You might also like...