How to Receive Payments from Foreign Customers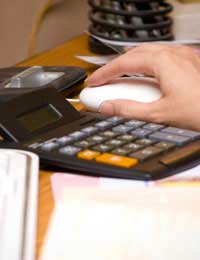 Operating a business with overseas offices will mean you must offer all of your customers the most flexible methods of payment you can. As your overseas customers are likely to be on a different continent, the payments they make can take many forms. From foreign currency deposits to electronic bank transfers, you should look closely at your international business to see which types of payments are appropriate. Also, look closely at the cost of each system to ensure you are fully aware of what it will cost your business to offer that payments system to its customers.
Payment Options
The type of business you are running will largely govern the type of payment options you offer to your customers via your overseas office. Some of the payment options you could consider include:
BACS
Celebrating its 40th anniversary this year, BACS has become a major component of the business community. Making electronic payments via this system can be highly efficient and cost effective. This is particularly true with international businesses that have customers spread across many countries.
As many of your customers will already be familiar with paying bills via BACS it makes sense to offer this payments system to allow them to settle invoices electronically. The BACS website has more information about the system. Your bank can also help you set-up these systems.
CHAPS
The Clearing House Automated Payment System is another electronic system that was set-up to electronically move sterling and euro payments between banks. Usually used for business-to-business money transfers because of its relatively high cost when compared to other system such as BACS, CHAPS can be helpful if your international enterprise sells to a number of business customers.
Foreign currency deposits
Many of the customers your international business may attract will want to pay your outstanding invoices in their own domestic currency. This is certainly possible as you can open a foreign bank account or a bank account in the UK that accepts foreign currency. Clearly the issue for your business is the exchange rate that could radically change between when your business suppliers a customer with goods or services, and when they settle their account. Look closely at the costs and the inherent risks in offering this type of foreign currency payments. Contact your existing bank or visit the British Banker's Association (BAA) website for more details.
Credit cards
If your overseas business will be trading online, offering the credit card as a payment option is essential. Some countries more than others use the credit card system for many consumer payments. Setting up a commercial account so you can accept a wide-range of credit cards can be an essential component of your international trade. Costs vary, so check that your business understands the variable costs that might be attached to your commercial account.
Bank drafts
The bank draft is often known by several names including a cashiers check. In essence the cheque itself is guaranteed by the bank that issued it. As such, these cheques are one of the most secure forms of money transfer. If your international business will trade with large businesses that will have high value invoices to pay, bank drafts are a good way of ensuring your business will receive the money it is owed.
If you want to use this system, ensure your customers are informed of this within your terms and conditions. And don't forget that a fee is attached to the bank draft to cover the banks administration process.
You might also like...