How to Use VoIP with Multiple Office Locations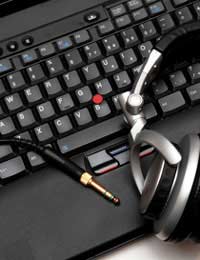 VoIP (Voice over Internet Protocol) is a means of making virtually free phone calls using the Internet. Operating offices in an overseas location will mean you will have to keep in close contact with your staff. This could mean transatlantic phone calls. Even with special business tariffs for these calls, your business will still have a cost burden.
One way of virtually eliminating the cost of international phone calls is to use the Internet. VoIP in essence is a way to use your computers to encode your speech, transmit this data over the Internet to another computer - that could be in your overseas office - where the data is decoded and the speech can be heard.
Using Skype
The market leader in VoIP technology is Skype. They now offer a range of services aimed at business users. For instance, it is now possible to hold conference calls over the Skype network just as you would over conventional landline or mobile phone services. The system also offers call forwarding, voicemail and SMS. To use the Skype system, follow the steps below:
1: Download the software
Each of the computers you want to use to make Skype calls from must have the software installed on them. The application is free from the Skype website.
2: Buy any additional hardware
You will need to equip your desktop PC or laptop with a microphone if it does not already have one. Many laptops have built in microphones, but most desktop PCs do not. When buying hardware for your computers, look for the Skype compatibility information on the hardware's specification.
3: Open an account
To make VoIP calls with Skype you'll need a new account. Once this is set-up you can start to build your contacts address book. Once this is complete, Skype calls can be placed with just a click of your computer's mouse.
4: Placing calls
Anyone that you have in your Skype address book can be called quickly and easily. Also, anyone that has your Skype contact details can place a call to you. If you receive a call you will hear a telephone ringing sound from your computer's speakers. If you can't hear the ringing sound, check your speakers are turned up and working properly.
Getting the Most from VoIP
Calls to other Skype users are usually free, but you can also use your Skype account to call any other numbers as well. You can set-up a business account just like a pay-as-you-go mobile phone. Topping up your account with credit is simple and easy via the Skype website. You can also see the tariffs that Skype use so your business is always in control of its finances in your UK and overseas location.
A great tool for all business Skype users is the Business Control Panel. This is a desktop application you can install on your computer. It enables you to control the expenditure on credits by everyone in your business. This system is particularly useful with your overseas office as you can set spending limits and see who is making which calls, and how much they are costing your business.
You might also like...