Do You Need an Export License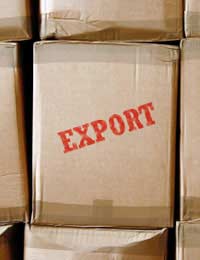 Generally exporting goods to an EU member state or to a country outside of the EU won't require you to apply for an export licence. However, the international trade in some goods is controlled. You must not attempt to export any of these controlled goods without a valid export licence. The BERR Export Control Organisation can advise your business about any goods you intend to export. If you are in any doubt about whether your business requires an export licence always check.
Licences from BERR
The Department for Business, Enterprise & Regulatory Reform is the government department that can issue licences for the export of weapons or other military equipment. You must also be aware that if your business will export what are called 'dual-use goods' these also require a licence from the BERR.
Dual-use goods are items that may be intended for one purpose, but can actually be used for others as well. A good example is a device that can also be a weapon even though this isn't it primary function. If in doubt contact the BERR licensing department for guidance before you begin trading.
All licence applications submitted to the BERR Export Control Organisation are now computerised using the SPIRE system. The BERR website has detailed information about how your business can register to use the system.
Common Agricultural Policy (CAP) from the European Community
If your business intends to export certain products that fall under the CAP, and are not on the exceptions list, you must have a valid export licence before your goods leave the UK. If no valid licence accompanies your consignments, they won't be allowed to leave the UK.
The Rural Payments Agency (RPA) is responsible for issuing all CAP licences. You can see a list of the products that need a licence in paragraph 6.1 of customs Notice 780 that is available on the HMRC website.
If your business will need an export licence you must first register with the RPA. Once registered you can apply for your licence. More details about registration are on their website.
Transshipment and Licences
The goods that you sell internationally may have to pass through several countries before they reach their final destination. It is important to check whether you will need specific export licences for the goods you are shipping as they enter and exit each EU or non-EU member state they cross. The skills of a freight forwarder can come in very handy in setting up what could be multiple licences for your consignments.
Exporting Live Animals
Any business that is trading in live animals or plant life will usually require a licence to show that the animals are fit and free from disease. You may also have to obtain an permit if you want to export any animals that are on the endangered species list. The Department for Environment, Food and Rural Affairs (Defra) has advice about this kind of international licensing on their website.
Exporting Valuables and Antiques
The movement of antiquities and other valuables is strictly controlled. Any goods that fall into this category may require a licence from the Department for Culture, Media and Sport (DCMS).
Standard Individual Export Licence (SIEL) End-User Undertaking (EUU)The international trade in goods and raw materials is controlled by government. The SIEL and EUU are designed so that any goods you export are not then sold on to undesirable countries. This is called diversion. A code of practice has been worked out by EU member states that your export business must comply with. More details about this code of practice is on the BERR website.
Specialised Licences
Your business may want to export specialised products. In some cases they may require a specific licence. Some of the goods that may require a licence include: chemicals, rough diamonds, controlled drugs and industrial waste. Contact your local Chamber of Commerce or Enterprise Agency for advice on which licences your business may require before it can legally start to export these products or raw materials.
You might also like...
I work within the IT industry and we export dual use product classified under ECCN 5A002.a.1.a. To reduce the lead time of applying for a SIEL for each shipment is there a service provider within the UK that is able to use their OIEL to export dual use goods for another organisation?
Paul Kaye
- 14-Jan-16 @ 9:58 AM