International Trade and the Internet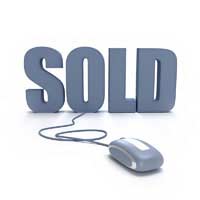 Today international trade means the Internet. E-commerce has become a legitimate sales channel that consumers now use on a regular basis. For international businesses, the Internet gives them a shop window onto a global market.
Once your online business is live on the Internet, your enterprise could receive orders from any part of the world. Ensuring your business is set-up to handle these international orders including overseas payments is essential. And don't forget you must also have in place international logistics to deliver your goods or services.
Overcoming the Language Barrier
English has become the standard language on the Internet. The vast majority of your international trade will come from English speaking customers. However, English may not be their first language. More importantly, even though your overseas customers may not speak English as their first language, how they use the Internet and the leading search engines is very important.
The search phrases that are used to locate goods and services on the Internet can be vastly different depending on the nationality of the person performing the search. Search Engine Optimisation (SEO) techniques now take international cultural differences into consideration.
If your business is selling to an international market and can identify the key countries within that market, modifying your website's SEO to reflect the culture and language of those countries can deliver significantly more sales. German consumers for instance are very different from consumers in India.
They both speak English as their second language, but how they use the Internet is very different. They may be searching for the same goods or services, but understanding how they perform those searches is where your business can beat its competitors. If your website's SEO techniques are set-up to reach these specific customers, your online business is more likely to gain the lions share of any potential sales.
Understanding the Buying Decision
Your international business could potentially sell to a vast range of customers scattered over many countries. Consumers don't all behave the same. Your E-commerce enterprise should research its key overseas markets. Once you know which countries you are selling to, your next set of research should be to look closely at what motivates these customers to buy your services or products.
Your customer research should reveal:
How your international customers respond to branding
Information that reveals the core motivators that results in a sale. Some consumers want masses of information and features explained before they buy. Others want to see reviews and recommendations before they buy.
What methods of payment are preferred
The level of customer service interaction that is expected
Many E-commerce businesses that start to trade internationally make the mistake of applying the same sales criteria to their domestic and international markets. Planning your E-commerce based expansion is vitally important. Accurately profiling your overseas customers and then building a website to match those expectations will reap huge commercial rewards.
Payment Systems
It is very easy for new E-commerce ventures to simply include a credit card payment systems on their websites and do little or no additional research about the payment habits in their overseas markets. Yes, the credit and debit card is used across the world, but there are still vast differences that your overseas business must take into consideration.
The credit card may be king in countries like the USA, but they are less popular in some Far East regions most notably Japan that still has a massive cash payment culture. If your key international markets are in India for instance, other forms of payment may be more popular and must be supported by your online business.
In developing countries the mobile phone has become a huge commercial platform that many business are now using as not only a delivery system for their goods and services, but also as a payment mechanism as well. Research the overseas markets you want to reach in detail. The payment habits you discover may surprise you.
Logistics and Delivery
What has become clear over the last few years in particular as E-commerce has gained in popularity is that businesses can easily and quickly build their websites and take payment. What many businesses have discovered is that the logistics that sit behind their websites are not robust enough to cope with online orders.
The Internet customer wants fast delivery of the goods they have ordered. Today, how efficient your fulfilment processes are is a measure of how developed your business is. Masters of the logistical art such as Amazon have benefited from their investment in this component of their business.
For the overseas trader good logistical systems are absolutely essential to the success of their businesses. If you can deliver the goods your customers have ordered quickly no matter their location, your international business will be head and shoulders above its competition. Increasingly, consumers are using deliver as a metric by which they decide which companies to buy from.
You might also like...