About Our Site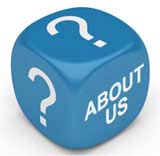 SellOverseas was formed to offer a unique reference point on how to sell your products and services overseas.
Thanks in no small part to the Internet business today which is on a global scale.It is now an almost regular occurrence for a business to sell its goods or services to overseas markets. Entering international trade for the first time can be daunting. The legislation, logistical processes and financial risks can be great especially for smaller enterprises.
Luckily if your business is about to begin trading overseas the SellOverseas website is ready and waiting to help you. Every page of the website is packed with detailed information to help your business successfully trade overseas.
From getting your business ready to begin exporting to how to decide what kind of transport is the most cost effective, the SellOverseas website will answer these questions and more. As SellOverseas is focused on the smaller enterprise, you will find a familiar tone and approach to the information on each page. Jargon is kept to an absolute minimum with plain English explanations decoding every component of international trade.
As a resource that your business can draw on, SellOverseas is always available 24 hours a day. You can consult its contents to answer a specific question, or as a jumping off point for further investigation. Our experts have taken the masses of information that is available about international trading and created concise yet comprehensive guides to help you manage your overseas business.
If you are looking for an overview of the key components of international trade, look no further. SellOverseas is a resource you can access now and count on to provide your overseas business with support into the future.

Related Articles in the 'Site Information' Category...