Using the Passport to Export Programme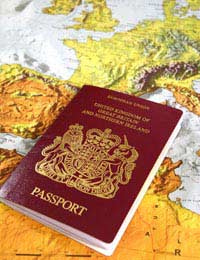 Moving your business into overseas trade is a risky undertaking for any enterprise. You can minimise your exposure by gaining support and practical help from your local enterprise agencies. One of the most well developed programs of support is Passport to Export that is part of the Developing your International Trade Potential platform operated by UK Trade & Investment (UKTI).
The programme is aimed at small to medium sized businesses that have ambitions to begin exporting and develop the overseas trade component of their enterprises. Whether you are new to international trade, or are thinking of moving your business into a new overseas territory, the Passport to Export programme can provide masses of market insight as well as practical help and advice.
Developing your Export Potential
The Passport to Export programme is designed to help your business develop its export trade by offering a number of services that include:
Market insight
Entering a new overseas market can consume time and other resources. The Passport to Export programme gives your business access to experts in the country and sector you want to export to.
Training and Skills
UKTI have experts in each of the fields that will impact on your business's ability successfully trade overseas. If your business lacks any essential skills, the Passport to Export scheme can provide all the training your business requires to make your export ambitions a reality.
International Trade Advisers
One of the most important components of the Passport to Export programme is the access your business gains to experts often based in the countries you want to export to.
Country insightEntering a new market for the first time will mean handling cultural, financial and language differences. The Passport to Export scheme can support your business in all these areas to ensure you make the most of your export trade.
Entering New Markets
Developing your International Trade Potential that supports the Passport to Export scheme is open to businesses that meet the following criteria:
Your annual turnover is not more than 50 million euros a year
You have fewer than 250 employees
Your business currently gains less than 25 per cent of its annual turnover from existing export activity
Inside Knowledge
The UKTI also offer businesses that want to enter the export market either for the first time, or are assessing a new territory for their enterprises an additional service called the Overseas Market Introduction Service (OMIS).
The OMIS offers more detailed information as the service gives your business access to the UKTI teams in the territories your enterprise wants to export to. The OMIS is a great companion to the Passport to Export programme. Currently there are trade advisers in over 100 countries your business can contact. There is a cost associated with the OMIS service, but the level of cost to your business depends on what kind of help your enterprise needs. The OMIS coupled with the Passport to Export programme can help your business:
Locate new markets in an overseas territory
Offer on-the-spot help and advice within the country you want to export to
Provide market insight and cultural advice about the particular country and sector
Help with meeting all required legislation and regulations in the export country
Support branding recognition and expansion
The Passport to Export scheme is designed to support your business at ever step of its expansion into new overseas markets. To trade in a new territory requires specific skills and knowledge. Passport to Export is there to help your business gain the insight and training it needs via expert advisers that can offer their help at every stage of your overseas markets. There is a cost for some of the services linked to the OMIS, but this is money well spent to ensure your business successfully enters its new export market.
SELL OVERSEAS IS FOR SALE.
This website is for sale [more info].
You might also like...