Taking Equipment to Germany: What Documents Do We Need?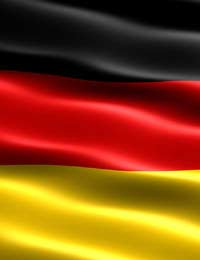 Q.
We are a scout group and are planning to take equipment over to Germany by using a transit van or something similar.
What documentation do we require for either going over on the ferry or by train if different?
(A. Venn, 19 February 2009)

A.
As Germany is a member of the EU (European Union) many of the laws and regulations that apply to the transportation of goods over national borders have been rationalised to create what is called a harmonious system. What this means in practice is that you can usually move 'equipment' to any other EU member state with little red tape.
However, there are a number of areas that you should be aware of with the export - as transporting some items out of the UK could be defined as an export in some cases. Generally, however, you should be able to take any camping equipment with you without any special licences of permits.
It is a good idea to be aware of the regulations about taking foodstuffs out of the UK. The Food Standards Agency (FSA) website has masses of information you can access. Usually any regulations apply to fresh foodstuffs that could pose a health hazard if not handled correctly.
Another area to be aware of is if you intend to carry gas canisters in your van as it moves through the Channel Tunnel, or on Eurostar trains. You have a number of choices of gas type to use, but the main LPG gases are butane and propane. You may also want to carry Calor Gas.
There are some restrictions about carrying LPG on trains, in private transport and on ferries. Always check with your transport carrier before you leave. Any spot checks that are made could result in you being refused entry onto your chosen transport.
In addition to the contents of your transport, you will also need to be aware of the regulations about who can drive certain types of larger vehicle. As long as you don't accept any payment for carrying your Scout party to Germany, you will not need to have a PSV (Public Service vehicle) licence. In addition the drive would normally need a PCV or Passenger Carrying Vehicle licence. The good news is that because you are a Scout party, you can in fact make a charge to carry your party to Germany without applying for a PSV or PCV licence.
However, be aware that you cannot carry any members of the public outside of the UK in your vehicle as these people are not covered by Section 19 of the Small Bus Permit Scheme that your Scout party can use for its trip to Germany.
However, the regulations regarding PSV and PCV licences generally apply to the UK only. Once you have left the UK, you vehicle would come under the jurisdiction of the EU (European Union). The travel permits you would need will depend on whether you own the vehicle you are using, or whether this vehicle is hired.
The Department for Transport website can give you detailed information about the distinction and what paperwork you must carry with you on your trip to Germany. And of course you should have in place suitable (Europe wide) breakdown cover and all appropriate insurances.
Lastly, it is a good idea to outline your trip to the German consulate to ensure that there are no special regulations you must meet especially in relation to carry gas canisters and foodstuffs. Whether you decide to use your own transport, train or ferry you will of course need your passports in order. The consulate can also let you know if any additional driving requirements are needed such as other insurances or permits that may be requested as the German border crossing.
You might also like...