An Overseas Traders Guide to China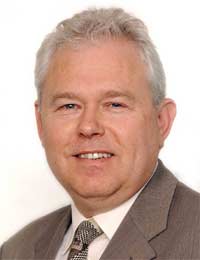 No business that wants to trade overseas can ignore China. With over a billion potential customers for every kind of goods or services, your business should plan to enter this overseas market at its earliest opportunity. China is in many ways is a country of two distinct parts. Still dominated by its vast rural expanses, the urbanisation of China is rapidly gaining pace. Cities are expanding faster than in any other part of the world. And with huge number of the country's rural population moving into those cities, your business's future customers are taking up residence.
Expanding Markets
PricewaterhouseCoopers in their assessment of how large the Chinese urban consumer market would become state:
"In our baseline scenario, we project that the Chinese urban consumer market could rise to around $4.7 trillion by 2025 (more than twice the projected size of the UK market at that date). In this scenario, we project that the Chinese urban market (i.e. excluding rural spending) could overtake total UK and German consumer spending by 2015 and overtake total Japanese consumer spending before 2025."
China: Fast Facts
Total Population: 1.2 billion
GDP: 2007: US $3,250.8 billion (approx.)
Urban Population: 40%
Official Language: Mandarin Chinese
Political Structure: Only one political party Chinese Communist Party
Largest Port: Shanghai
Business Hours: Banks: Monday to Friday, from 8.30 to 17.00, from 8.00 to 13.00 on Saturday
Internet Suffix: .cn
VAT Rate: 17%
Currency: Yuan
Telephone Dialling Code: +86
Local Time GMT +8
Export Market: China is the UK's 16th largest export market
Key Customer Import Demand: Construction, ICT, Financial Services, Healthcare and Energy
Key UK Exports: Chemicals and Plastics, Electronic Equipment, Metals and Ores, Precision Instruments including optical and medical)
Market Insight
David Ripley, Business Development Manager, Sussex Enterprise
Q: What's your view of China as a burgeoning market?
A: Of course not all businesses fit all markets so it's impossible to give a blanket message. For a company with no experience in overseas markets, China is a challenging first step and such a company would need to take good quality professional advice before doing so. However if the product or service can be seen to have the potential for good profitability, China should be investigated. It is huge and growing the number of consumers with disposable income and sophistication very rapidly.
Q: Can you outline the initial steps you think smaller businesses can take now to prepare themselves to enter the battle for their slice of the market in China.
A: Yes preparation is the key and small businesses need to spend time investigating the market place. It is such a huge place (like the USA) that market entry may well have to be confined to one small area to be manageable. Like any business development project, draw up a plan with objectives and evaluate resources within the company including experience, systems, ideas and leadership.
Q: The so called BRIC economies look set to become the new face of B2B and B2C marketing. These economies are very different from those so far encountered by most businesses in the West. What special skills do you think businesses have to develop now to successfully enter these new markets?
A: It's interesting to think about how the UK reacts to products and services brought into our market place. Remember the late 1980s and Total Quality Management wrapped up in US consultancy speak? Culture is a very powerful force and successful UK companies develop sensitivity and adaptability to meet the specific market need. Being able to build successful partnerships and business relationships is key to success.
Q: Often forgotten in favour of a focus on manufacturing the services industry could see massive grown in the Chinese and other BRIC economies. How do you think a service based small business can position itself now to take advantage of the markets for services in China?
A: Services are very much a face-to-face business – you need to know the person you are dealing with and Chinese business people value relationships hugely. So starting to learn about the market place, visiting trade shows or taking part in exploratory trade missions is the best way. UK Trade and Investment, the Hong Kong Trade Development Council and China-Britain Business Council all have good quality information and advice to give. Many Chambers of Commerce will be able to point you to the nearest support organisation and may run cultural awareness programmes.
Q: Can you outline the pitfalls that smaller businesses in particular must be aware of as they enter markets like China?
A: Protect your assets is the most important thing to remember and you won't do that through ignorance. So find out about contracts, payments, intellectual property and business methods. Check the credentials of the people you are proposing to deal with. Visit your local International Business Network and talk to other businesses about their experiences. There are pitfalls to everything we do but the rewards can be huge so it makes sense to prepare well.
You might also like...